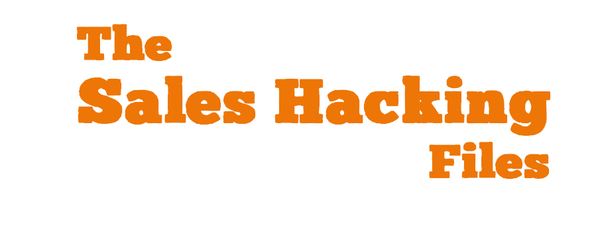 Join the Sales Hacking Files

Join the throngs who read the (almost) daily Sales Hacking Files.
All emails now come with a new and improved 100% non-gluten guarantee!
I will not share your information to anyone. Not even a Nigerian Prince. You will not receive any offers of millions. You will receive no more than 7 emails a week. Some of these emails may even be filled with valuable advice on how to get more leads, more clients, more sales and more revenue for your solopreneur business. The emails may also be filled with amusing content. Or not. It depends. I am always funny but your mood and sense of humour may not allow you to see that. I will sometimes promote by own coaching and membership products. But I will not bombard you with bit coin products, next week's lottery numbers, or the latest MLM health products.